Harvest and Scarecrow Festival 2018
Thank you to everyone who came along to our successful weekend, and thank you so much for contributing your time to make Scarecrows or Cakes, or just view the displays. It was a lovely weekend and we raised £700 approximately.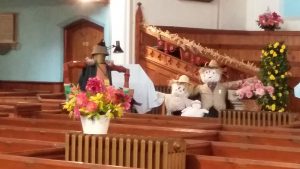 Haverhill Show 2018 – A Big Thank you!
Our Church was named as a beneficiary of the Haverhill show this year, and we recently received a cheque from the Committee. Thank you so much, we were delighted that the you felt able to support us. It was a very hot sunny day with lots of wonderful activities, and raised a great deal for local causes.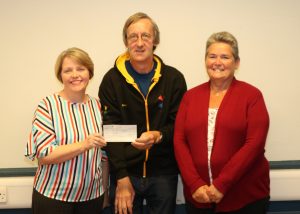 Upcoming Autumn Events…….
Cake Stall on Saturday 13th October 9.30 am to Mi

dday

Messy Church, Wednesday 24th October, 10 am to Midday, during the October Half Term, details to come shortly.