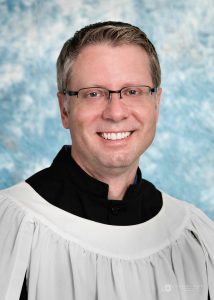 MONDAY 12TH AUGUST AT 7.30 PM
ORGAN CONCERT WITH CHRISTIAN SCHOEN
Tickets £10 Adults, £5 Concessions
Christian Schoen is a native of Heidelberg, Germany, and lives in Michigan, United States of America. He has studied organ at the University of Michigan, Southern Methodist University, Capital University, and the University of Texas .
Christian has performed extensively throughout the United States and the United Kingdom, with his international debut at St. Cuthbert's, London, in 2015. As Choirmaster, Christian has led choral tours to the UK and Ireland; notable venues include Bath Abbey, Chester Cathedral, Christ Church Oxford, St Patrick's Cathedral and Hereford Cathedral.
We are thrilled that Mr Schoen has offered to come to Haverhill to play our J.J. Binns Organ, which is one of the finest in East Anglia. Even fitting us into his UK Tour!!
Come Along to OIC on Monday 12th August for a Summer Evening of wonderful music. We look forward to seeing you.
Haverhill Community Market – Thank you to everyone who came along on Saturday 13th July. It was lovely to meet people on such a lovely Sunny Day. Many people picked up a leaflet with all our weekly information and we were able to give anyone the opportunity of writing a prayer to hang on our Prayer Tree. Prayers were said in Church on Sunday 14th for all requests we received.